Welcome to 10th ICNCC
2021 The 10th International Conference on Networks, Communication and Computing (ICNCC) will be held virtually during December 10-12, 2021. ICNCC 2021 is organized by Beijing University of Posts and Telecommunications, co-organized by Tokyo University of Science.
ICNCC provides a premier interdisciplinary platform for researchers, practitioners and educators to present and discuss not only the most recent innovations, trends, and concerns but also practical challenges encountered and solutions adopted in the fields of Networks, communication and computing. There will be participation of renowned Speakers, oral presentations, posters sessions and technical conferences related to the topics in the scientific program.
ICNCC Invitation Letter (Chinese version)
Topics of the Conference
Coding Techniques
Modeling & Simulation of Communication Systems
Network Architecture & Protocol, Optical Fiber/Microwave Communication
Satellite Communication
Wired & Wireless Communication
Wireless Sensor Networks and related topics
Artificial Intelligence
Computer Graphics and Virtual Reality
Speech/Image Processing
Data Mining Algorithms
Distributed Computing
Grid and Cloud Computing
Software Architecture
Bioinformatics
Evolutionary Algorithms
Software Engineering
Ubiquitous Computing
Semantic Web and related topics
Sessions
Computer network and communication technology.

Information system security and management.
Mobile communication and wireless technology.
Network engineering and intelligent control system.
Image processing and signal processing.
Proceedings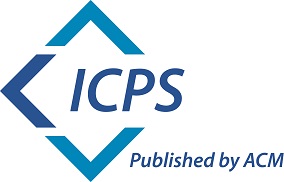 English is the official languages of the conference.
Accepted and presented papers will be published by ACM Conference Proceedings (ISBN: 978-1-4503-8584-8), which will be online and indexed by Scopus & Ei Compendex.
Submission Channel: http://confsys.iconf.org/submission/icncc2021
Past ICNCC proceedings:
ICNCC 2020, ACM (ISBN: 978-1-4503-8856-6) (SCOPUS & EI Compendex Index).
ICNCC 2019, ACM (ISBN: 978-1-4503-7702-7) (SCOPUS & EI Compendex Index).
ICNCC 2018, ACM (ISBN: 978-1-4503-6553-6) (ISTP/CPCI, SCOPUS & EI Compendex Index).
ICNCC 2017, ACM (ISBN: 978-1-4503-5366-3) (ISTP/CPCI, SCOPUS & EI Compendex Index).
ICNCC 2016, ACM (ISBN:978-1-4503-4793-8) (SCOPUS & EI Compendex Index).
Past ICNCC journal:
ICNCC 2016, Algorithms-MDPI, Special Issue "Networks, Communication, and Computing"
Key Dates
Paper submission deadline: September 30th, 2021 final call: October 20th, 2021
Plagiarism check and notification: max in 7 days after the Submission
Accepted Submissions Announcement: November 05th, 2021
Standard Registration: Before November 15th, 2021
| | |
| --- | --- |
| Organized by | Co-organized by |
| | |
Technically Supported by