Welcome to 11th ICNCC
2022 The 11th International Conference on Networks, Communication and Computing (ICNCC) will be held in Beijing (virtual), China during December 9-11, 2022. ICNCC 2022 is co-organized by Beijing University of Posts and Telecommunications and Huanghe Science and Technology College, supported by Zhengzhou University of Light Industry, Henan Polytechnic University, and Shandong Technology and Business University.
ICNCC provides a premier interdisciplinary platform for researchers, practitioners and educators to present and discuss not only the most recent innovations, trends, and concerns but also practical challenges encountered and solutions adopted in the fields of networks, communication and computing. There will be participation of renowned speakers, oral presentations, posters sessions and technical conferences related to the topics in the scientific program.
2012年至今,ICNCC会议已先后在香港、 吉隆坡、京都、昆明、台北、洛阳、东京(线上)与北京(线上)圆满召开了十届。ICNCC已成为网络、通信与计算领域科技人员和相关从业人员共享研究成果的重要平台,增强了学术界和产业界的联系与国际间的交流合作。

第十一届网络、通信与计算国际会议由北京邮电大学与黄河科技学院联合主办,得到郑州轻工业大学、河南理工大学与山东工商学院的大力支持。会议将于2022年12月9日-11日以线上会议的方式召开, 欢迎行业专家学者踊跃投稿交流!
Topics of the Conference
Coding Techniques
Modeling & Simulation of Communication Systems
Network Architecture & Protocol, Optical Fiber/Microwave Communication
Satellite Communication
Wired & Wireless Communication
Wireless Sensor Networks and related topics
Artificial Intelligence
Computer Graphics and Virtual Reality
Speech/Image Processing
Data Mining Algorithms
Distributed Computing
Grid and Cloud Computing
Software Architecture
Bioinformatics
Evolutionary Algorithms
Software Engineering
Ubiquitous Computing
Sessions
Computer network and communication technology.
Information system security and management.
Mobile communication and wireless technology.
Network engineering and intelligent control system.
Image processing and signal processing.
Proceedings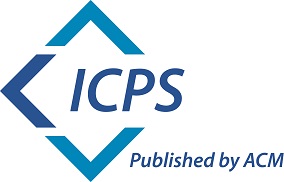 English is the official languages of the conference.
Accepted and presented papers will be published by ACM Conference Proceedings (ISBN: 978-1-4503-9804-6), will be indexed by EI Compendex, Scopus, etc.
Submission Channel: https://www.zmeeting.org/submission/icncc2022
Past proceedings:
2021, ACM (ISBN: 978-1-4503-8584-8) (SCOPUS & Ei Compendex Index).
2020, ACM (ISBN: 978-1-4503-8856-6) (SCOPUS & EI Compendex Index).
2019, ACM (ISBN: 978-1-4503-7702-7) (SCOPUS & EI Compendex Index).
2018, ACM (ISBN: 978-1-4503-6553-6) (SCOPUS & EI Compendex Index).
2017, ACM (ISBN: 978-1-4503-5366-3) (SCOPUS & EI Compendex Index).
2016, ACM (ISBN: 978-1-4503-4793-8) (SCOPUS & EI Compendex Index).
Key Dates
Paper submission deadline: October 5th, 2022 Final Call: November 13th, 2022
Plagiarism check and notification: max in 7 days after the Submission
Standard Registration: Before November 25th, 2022
Co-organized by


Supported by